Respecting the environment
Human-induced climate change is one of the main challenges facing humanity and environmental issues are key concern for us at Arion Bank. We seek to create a comprehensive overview of the environmental impact of our activities and to minimize the negative aspects.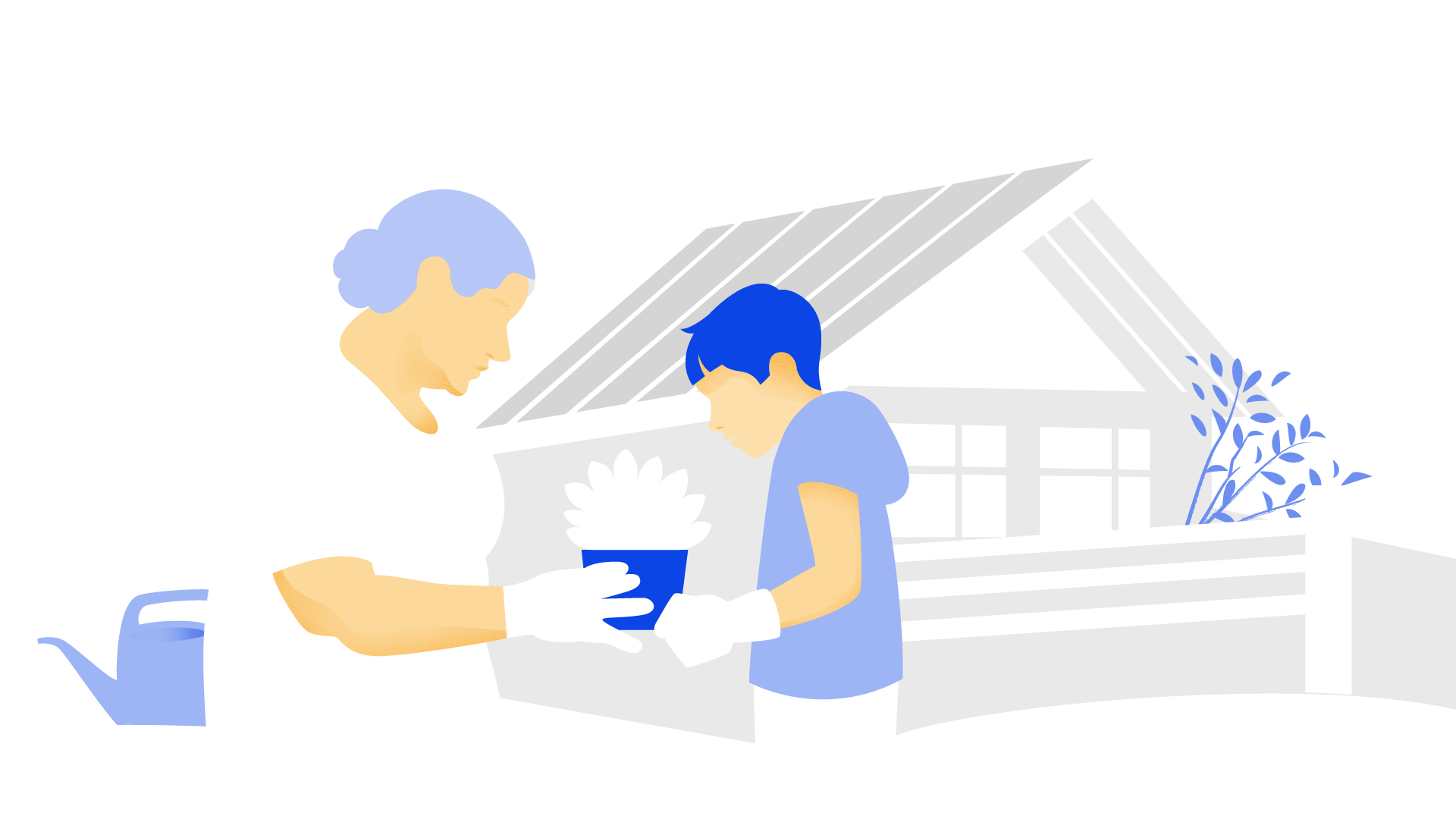 We have launched numerous projects to help us reach our targets, and our focus on digital services makes a significant contribution to our efforts to cut emissions, not least among our customers. Educating employees on environmental and climate change issues is important to us.
Arion Bank signed the City of Reykjavík and Festa's Declaration on Climate Change in November 2015, and since 2016 we have published our environmental accounts. By signing the declaration companies pledge to reduce greenhouse gas emissions, reduce waste, measure what has been achieved and to regularly report on what they have accomplished.
Since 2015 Arion Bank has been collaborating with the innovation company Klappir Green Solutions and we have implemented a comprehensive software solution, Klappir Core, where information is streamed into the system from data sources. Klappir Green Solutions also affirms the Bank's environmental accounts.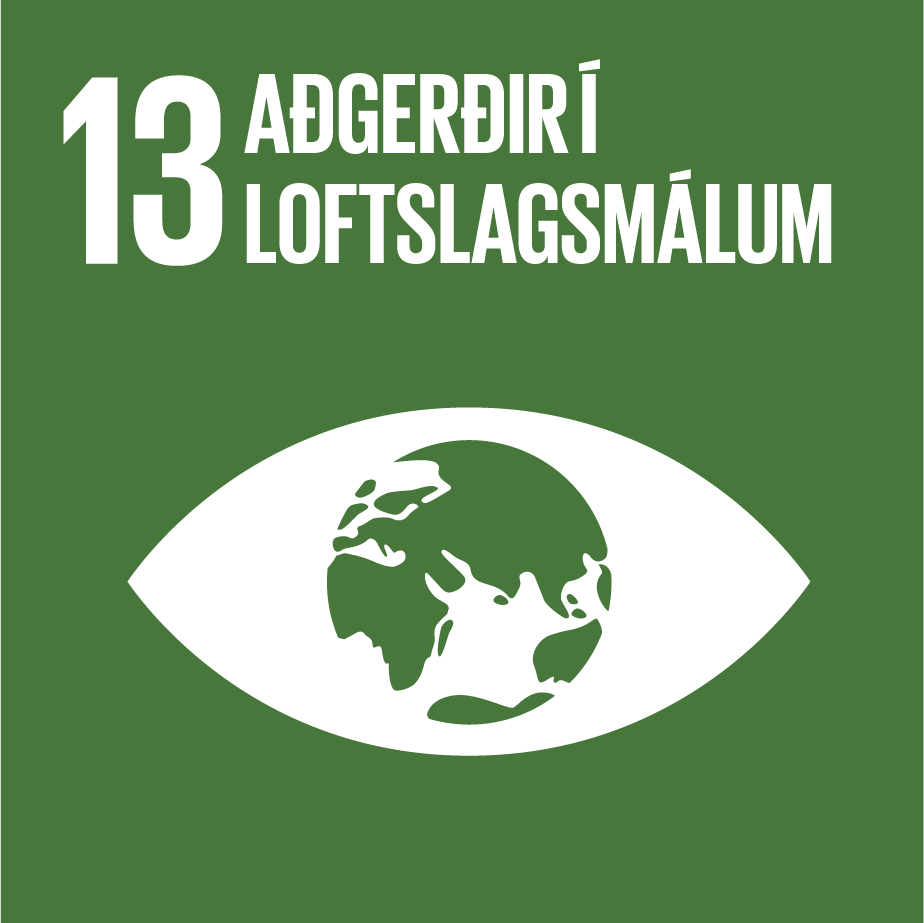 By seeking to reduce the negative impact of operations on the environment and cutting greenhouse gas emissions, Arion Bank is supporting the UN's 13th sustainable development goal, climate action. The Bank's actions also support development goals 7 to 9 of the UN Global Compact. Arion Bank has been a signatory to the Compact since the end of 2016.
By seeking to reduce the negative impact of operations on the environment and cutting greenhouse gas emissions, Arion Bank is supporting the UN's 13th sustainable development goal, climate action.
Our environmental objectives are to:
Optimize the sorting of waste produced by the Bank.


Use energy sparingly.


Use environmentally friendly printing solutions with new technology.


Encourage employees to adopt environmentally friendly practices at work and at home.


Choose environmentally friendly products and/or services wherever possible.


Increase the number of paperless transactions.


Reduce waste.
Highlights of the environmental accounts for 2018 and goals for 2019
Arion Bank's environmental accounting table can be seen in the section on non-financial information. Data and information in environmental accounting are applicable to 2018 and relate to the core activities of Arion Bank, not its subsidiaries. Data from 2015, 2016 and 2017 are included for comparison.
As more sources of data were added for 2018, it was decided to recalculate data for the periods 2015 to 2017. Consequently, there are some discrepancies if these accounts are compared with previous environmental accounts.
In 2018 the total greenhouse gas emissions amounted to 466 tCO2e, which is an increase from 2017 when the total was 325 tCO2e, excluding carbon offset projects. This increase is partly explained by the fact that we have gained better overview of the information used in the environmental accounts. For example in 2018 information on international flights, flights by contractors working for the Bank, taxi journeys and data destruction was also incorporated. This can also be attributed to an increase in the number of flights by Bank employees, mainly in connection with the Bank's IPO in Iceland and Sweden. Emissions in Scope 3 totalled 307 tCO2e in 2018, compared with 146 tCO2e in 2017. In 2019 the number of flights will be closely monitored and efforts will be made to reduce Scope 3 by at least 3% between 2018 and 2019.
Total gross emissions
tCO2e

Good progress has been made reducing emissions from diesel and petrol cars (Scope 1). In 2017 emissions amounted to 85.1 tCO2e but decreased to 78.3 tCO2e in 2018. Efforts will continue to reduce vehicle emissions by buying more environmentally friendly vehicles where possible, and the aim is to cut emissions by 3% between years.
Greenhouse gas emissions from employees' journeys to and from work were not included in the environmental accounts. The aim is to include this factor in the accounts for 2019.

Good progress has been made in reducing emissions relating to electricity and hot water use (Scope 2). Emissions in 2017 amounted to 94 tCO2e but decreased to approximately 81 tCO2e in 2018. The main reason for this is changes to the Bank's branch network. Cold water use has increased however, from 73,971 m3 in 2017 to 89,894 m3 in 2018. The reason for this increase is currently unknown.
A particular focus has been placed on analyzing how waste is produced, sorting, reducing the amount of general waste and increasing the rate of recycling. We now have a good overview of the total amount of waste from all service providers to the Bank, and this results in a year-on-year increase in total waste in the environmental accounts. The total amount of waste in 2018 was 145,763 kg, compared with 125,519 kg in 2017. The sorting and recycling ratio is 67%, compared with 52% in 2017. The Bank aims to achieve a recycling ratio of at least 75% in 2020.
Sorting and recycling ratio

We use environmentally friendly printing solutions and paper. Use of paper decreased by approximately 26% between 2017 and 2018.
Amount of printed paper
Pages

Arion Bank has supported the Icelandic Forestry Association for many years and continued to do so in 2018. The Bank also supported an initiative organized by the Icelandic Forestry Association, whose role is to further increase public knowledge of forests, provide information and improve access to forests for recreational purposes.
Environmental issues at Arion Bank
Employees have been able to apply for transport allowances ever since 2012. Arion Bank does its utmost to improve the health of its employees and to reduce greenhouse gas emissions from vehicles through its transport policy. The objective of the policy is to encourage employees to use environmentally friendly and efficient means of transport more. Environmentally friendly transport refers to all modes of transport used to travel to and from work other than private cars, e.g. walking, cycling, getting a lift from others or using public transport. In 2018 more than 25% of employees used the transport allowance for some part of the year.


At the beginning of 2019 a survey on how people commute to work was carried out and this will be repeated annually. The result of the survey will be used to encourage people to use environmentally friendly means of transport.


Environmentally friendly taxis are used for all trips where possible.


We have significantly reduced our use of non-disposable plastic through measures such as improving processes in the canteen at headquarters and by introducing water coolers and multi-use glass bottles. We have also reached agreements with a number of suppliers to ensure that our supplies are received in multi-use rather than single use containers. In 2019 we will continue to reduce our use of non-disposable plastic.


Over the last two years Arion Bank has been one of the main sponsors of the Plastic-free September campaign, publicizing the event in branches and on social media. By supporting the campaign Arion Bank aims to encourage employees and society as a whole reduce their use of single-use plastic.


In 2018 Arion Bank's employees' association Skjöldur set up an environment team.


The companies ISS Ísland and Hreint ræsting provide cleaning services to Arion Bank throughout Iceland. Both companies have clear policies on environmental and quality issues and have been granted the Swan Ecolabel for their activities.


We have conducted a campaign in our canteen to raise awareness of food waste and all leftover food is measured on a daily basis. The campaign has certainly made a difference, with the average amount of food waste per month decreasing from 279 kg in 2016, when measurements started, to 230 kg in 2018. See the results below.


We encourage our customers to think twice before printing out e-mails from us.


A new assessment of suppliers was carried out in 2017, in which suppliers' policies on social and environmental issues are assessed. The assessment is designed to evaluate the impact of buying on society, the environment and other factors. It also assesses whether the company in question has set a policy on environmental and equality issues and whether it is making efforts to reduce the negative impact of its activities on the environment.


Arion Bank has also become the first Icelandic company to invest in special equipment which breaks down organic waste into liquid compost which can then be safely stored for several weeks. The liquid compost can be used to produce eco-friendly fuels, e.g. biogas or biodiesel. This equipment was introduced in late 2017 and the number of visits to the Bank by waste disposal companies to deal with organic waste has decreased significantly.


Arion Bank has set itself the goal of being the leading digital bank in Iceland. We have expanded the range of digital products and services available to our customers. The Bank's focus on digital services is eco-friendly as we are significantly reducing the use of paper by introducing these services and the customers can also reduce their trips to branches. Arion Bank also encourages customers to cancel printed bank statements where possible.


Arion Bank's vehicle financing team offers a 50% discount on borrowing fees for eco-friendly vehicles. By offering better terms for buying eco-friendly vehicle, Arion Bank is motivating its customers to use more energy efficient modes of transport and thus to cause less pollution.


In 2018, the Bank's credit rules were amended to the effect that sustainability must be taken into account as far as possible when evaluating loans. Sustainability refers to corporate governance at companies and their impact on the environment and society.


In 2018 Institutional Asset Management at Arion Bank set out to map and analyze all companies listed on the main market of Nasdaq Iceland with respect to their performance in terms of sustainability and social responsibility, including environmental and climate change issues.